REFEREE STORE - OFFICIAL EQUIPMENT

/

2002 - 2022 "20 YEARS TOGETHER"
Referee Store is the place where you will always find all the official products for Referees, we make shipments to all destinations with tracking and we have more than 20 years of experience and trajectory, sending customers all over the world.
Our philosophy is simple: to make sure you have a good experience and we are constantly striving to improve the quality, delivery services and products available. Our website and social networks reflect our feelings and the commitment we have with the arbitration community.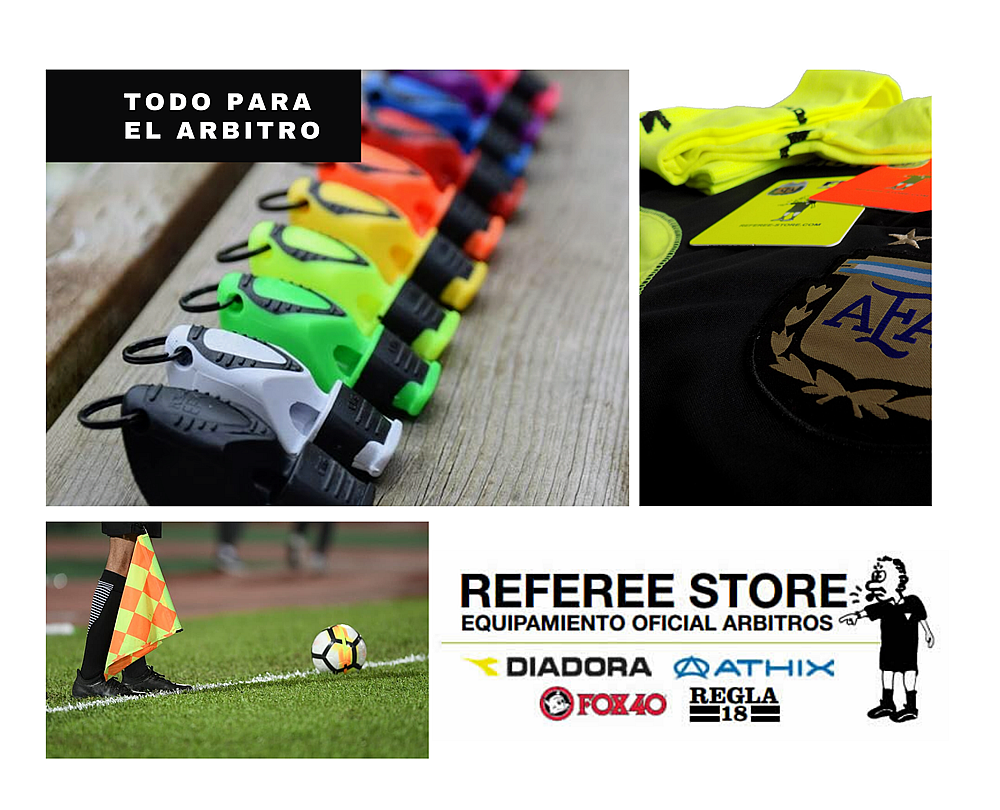 We send your product
Deliveries Worldwide by DHL Express
Pay as you like
Credit card or Paypal
Buy safely
Your data always protected
We send your product
Deliveries Worldwide by DHL Express
Pay as you like
Credit card or Paypal
Buy safely
Your data always protected
More information
Contact details
Av. Corrientes 525. Piso 6. Lun a Vie 11 a 18hs. Buenos Aires